The Crash - late '90s - changes/new directions/trauma - Shattered Space
Added 19th Mar 2022 by Karen Jamieson / Last update 19th Mar 2022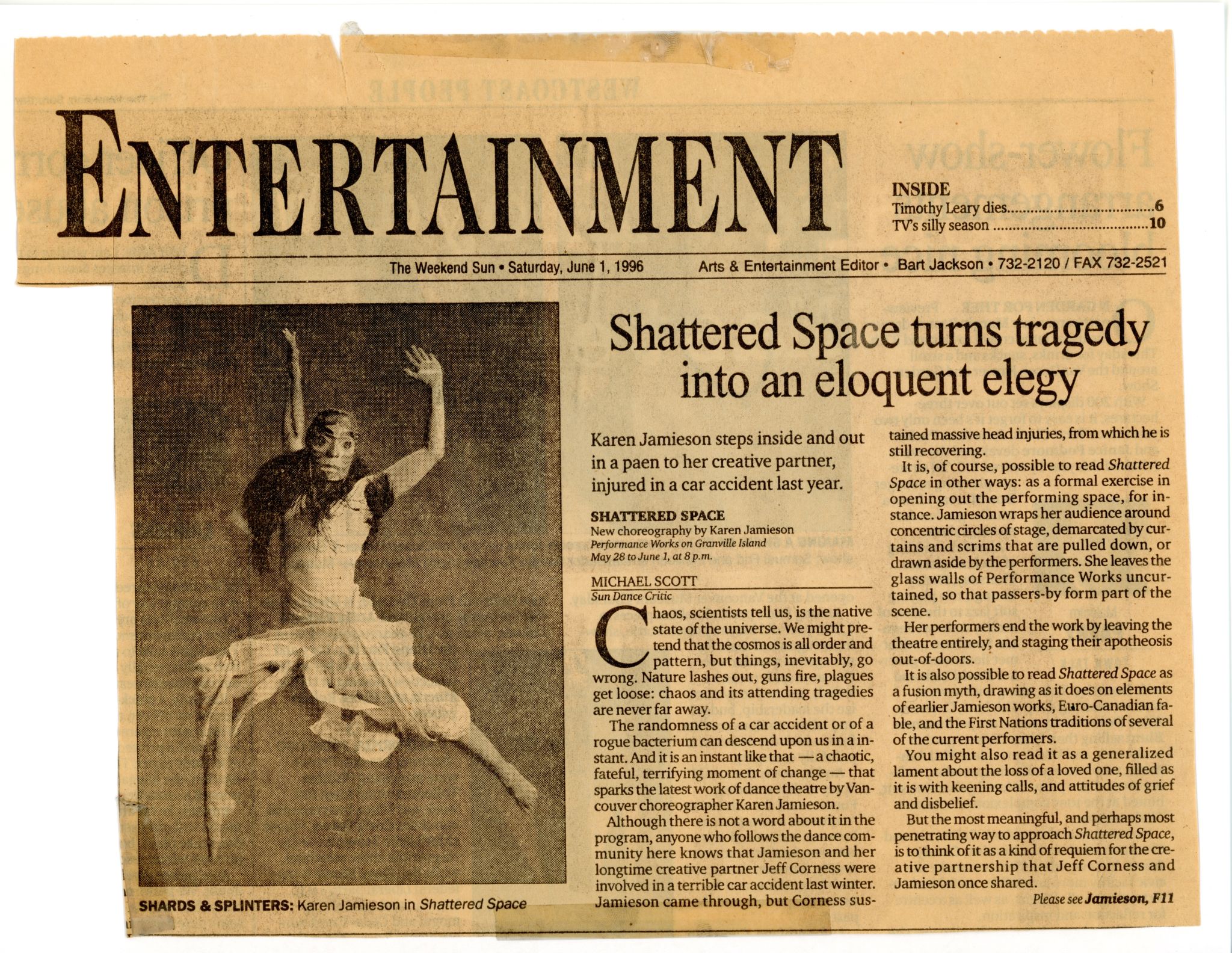 Shattered_Space_Vancouver_Sun_Sat_Jun_1_1996_page_01_09.jpg
(No description added)
The Crash - late '90s - changes/new directions/trauma - Shattered Space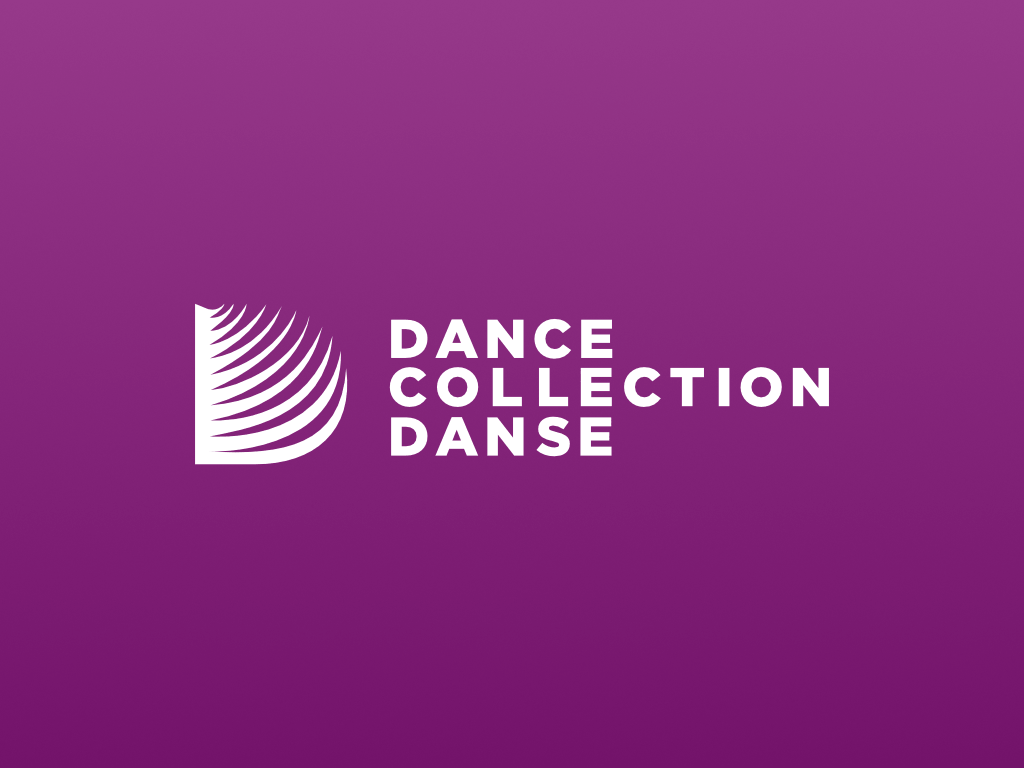 Description

The description of this Item
A car crash in 1995 involving Karen Jamieson and composer Jeff Corness led to the postponement of work on Stone Soup and a change of direction towards a piece called Shattered Space.
Collections

The collections that this item appears in.
Tags

Tag descriptions added by humans
Identified Objects

Description of the objects in this Item
Auto-generated content
Auto Tags

Tag descriptions added automatically
person
text
newspaper
book
photo
Auto Objects

Auto-generated identification of objects in this Item
Auto Description

An autogenerated description of this Item
A close up of a book
Face count

Auto-generated number of faces in the Item
0
Accession Number

DCD's accession number for this Item. It is the unique identifier.
Original Filename
Extracted text
ENTERTAINMENT wo INSIDE Timothy Leary dies ....... TV's silly season ........... 6 10 The Weekend Sun Saturday , June 1 , 1996 Arts & Entertainment Editor • Bart Jackson • 732-2120 / FAX 732-2521 Shattered Space turns tragedy into an eloquent elegy C Karen Jamieson steps inside and out tained massive head injuries , from which he is still recovering in a paen to her creative partner , It is , of course , possible to read Shattered injured in a car accident last year . Space in other ways : as a formal exercise in opening out the performing space , for in SHATTERED SPACE stance . Jamieson wraps her audience around New choreography by Karen Jamieson concentric circles of stage , demarcated by cur Performance Works on Granville Island tains and scrims that are pulled down , or May 28 to June 1 , at 8 p.m. drawn aside by the performers . She leaves the MICHAEL SCOTT glass walls of Performance Works uncur Sun Dance Critic tained , so that passers - by form part of the haos , scientists tell us , is the native scene . state of the universe . We might pre- Her performers end the work by leaving the tend that the cosmos is all order and theatre entirely , and staging their apotheosis pattern , but things , inevitably , go out - of - doors . wrong . Nature lashes out , guns fire , plagues It is also possible to read Shattered Space as get loose : chaos and its attending tragedies a fusion myth , drawing as it does on elements are never far away . of earlier Jamieson works , Euro - Canadian fa The randomness of a car accident or of a ble , and the First Nations traditions of several rogue bacterium can descend upon us in a in- of the current performers . stant . And it is an instant like that -a -a chaotic , You might also read it as a generalized fateful , terrifying moment of change - that that lament about the loss of a loved one , filled as sparks the latest work of dance theatre by Van- it is with keening calls , and attitudes of grief couver choreographer Karen Jamieson . and disbelief . Although there is not a word about it in the But the most meaningful , and perhaps most program , anyone who follows the dance com- penetrating way to approach Shattered Space , munity here knows that Jamieson and her is to think of it as a kind of requiem for the cre longtime creative partner Jeff Corness were ative partnership that Jeff Corness and involved in a terrible car accident last winter . Jamieson once shared . Jamieson came through , but Corness sus Please see Jamieson , F11 SHARDS & SPLINTERS : Karen Jamieson in Shattered Space