The Crash - late '90s - changes/new directions/trauma - Shattered Space
Added 19th Mar 2022 by Karen Jamieson / Last update 19th Mar 2022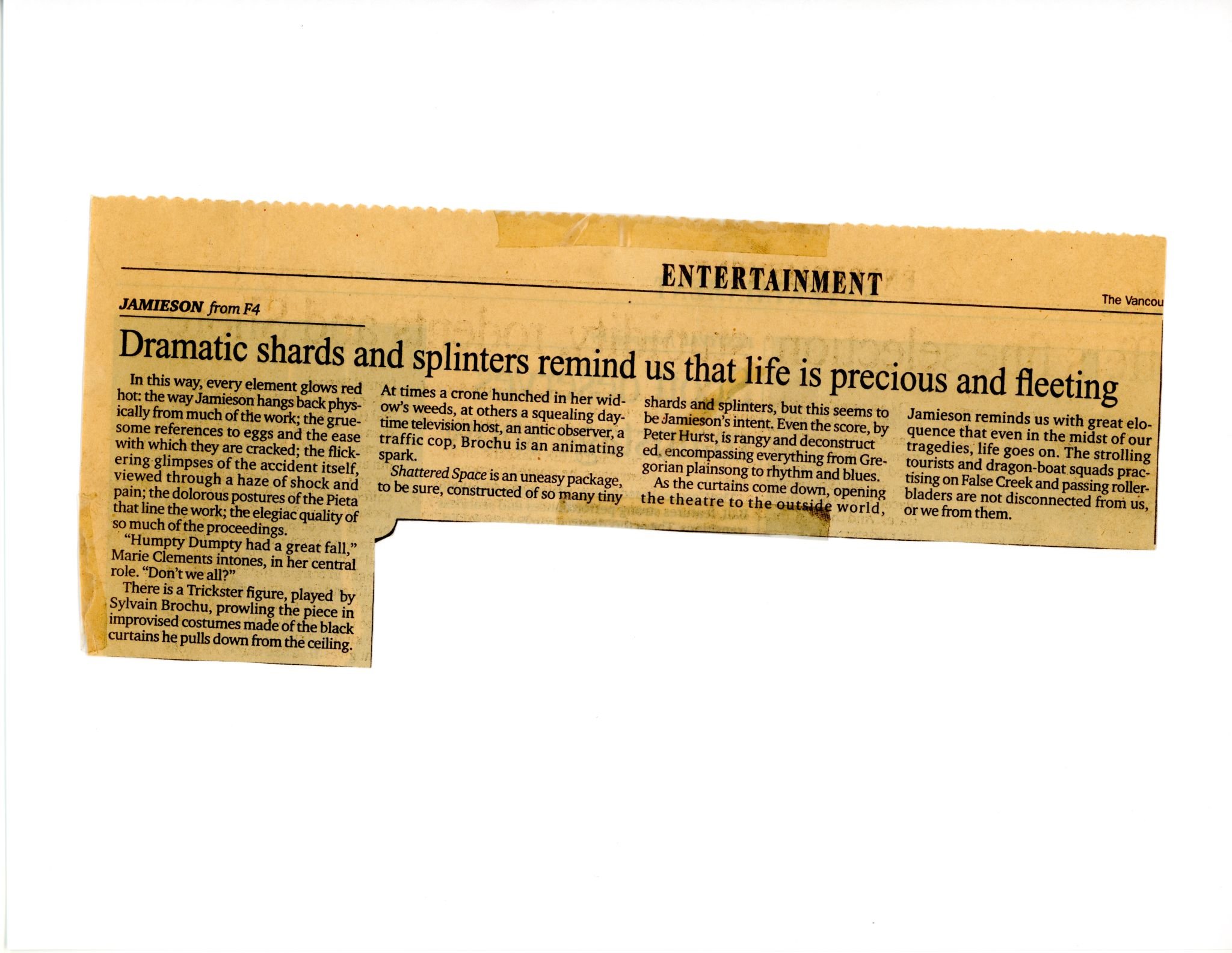 Shattered_Space_Vancouver_Sun_Sat_Jun_1_1996_page_02_09.jpg
(No description added)
The Crash - late '90s - changes/new directions/trauma - Shattered Space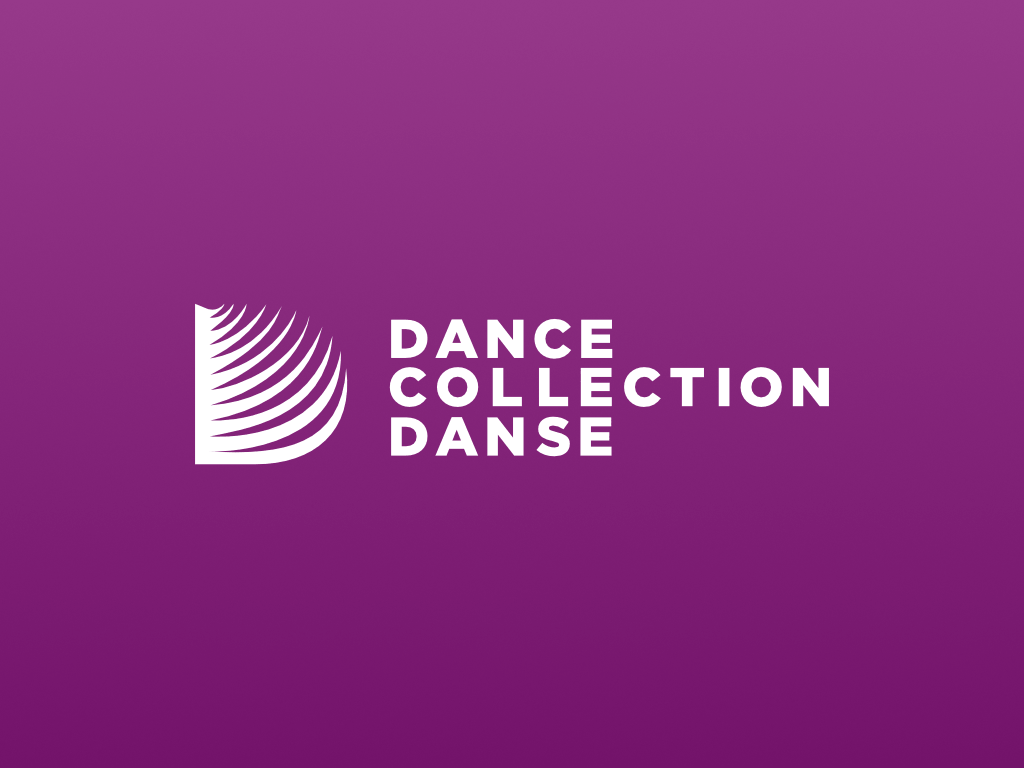 Description

The description of this Item
A car crash in 1995 involving Karen Jamieson and composer Jeff Corness led to the postponement of work on Stone Soup and a change of direction towards a piece called Shattered Space.
Collections

The collections that this item appears in.
Tags

Tag descriptions added by humans
Identified Objects

Description of the objects in this Item
Auto-generated content
Auto Tags

Tag descriptions added automatically
text
handwriting
letter
illustration
design
receipt
photo
screenshot
Auto Objects

Auto-generated identification of objects in this Item
Auto Description

An autogenerated description of this Item
Text, letter
Face count

Auto-generated number of faces in the Item
0
Accession Number

DCD's accession number for this Item. It is the unique identifier.
Original Filename
Extracted text
ENTERTAINMENT JAMIESON from F4 The Vancou .. Dramatic shards and splinters remind us that life is precious and fleeting In this way , every element glows red At times a crone hunched in her wid . shards and splinters , but this seems to Jamieson reminds us with great elo hot : the way Jamieson hangs back phys- ow's weeds , at others a squealing day- be Jamieson's intent . Even the score , by quence that even in the midst of our ically from much of the work ; the grue- time television host , an antic observer , a Peter Hurst , is rangy and deconstruct tragedies , life goes on . The strolling some references to eggs and the ease traffic cop , Brochu is an animating ed , encompassing everything from Gre- tourists and dragon - boat squads prac with which they are cracked ; the flick- spark . gorian plainsong to rhythm and blues . tising on False Creek and passing roller ering glimpses of the accident itself , Shattered Space is an uneasy package , As the curtains come down , opening bladers are not disconnected from us , viewed through a haze of shock and to be sure , constructed of so many tiny the theatre to the outside world , or we from them pain ; the dolorous postures of the Pieta that line the work ; the elegiac quality of so much of the proceedings . " Humpty Dumpty had a great fall , " Marie Clements intones , in her central role . " Don't we all ? " There is a Trickster figure , played by Sylvain Brochu , prowling the piece in improvised costumes made of the black curtains he pulls down from the ceiling . »